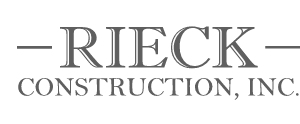 Welcome to Rieck Construction - "Building Your Dreams is Our Priority"
Rieck Construction relies on the expertise of its founder who has over 30 years of industry expertise and experience. The company founder, Michael Rieck is dedicated to building homes that live up to both his own exacting standards as well as the dreams of his clients.
Customer satisfaction is our top priority at Rieck Construction, and that means attention to detail is simply a must. We know what it takes to build your dream home from the ground up. Our decades of experience enable us to make the process one that is both streamlined as well as effective. Rieck Construction has built a rock solid reputation in the Fountain Hills/Scottsdale/Phoenix Arizona area for jobs both large and small. Feel free to contact us today to learn more!