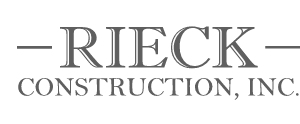 Completed Construction Project Photos in Arizona
Welcome Construction Projects Photo Gallery
A keen eye towards both detail and customer satisfaction is one of the ways that Rieck Construction has set itself apart from the crowd. Below is a sample of completed construction projects by Rieck Construction. Whether it's a new home build, home remodel, commercial build, commercial remodel or any building project we can help.
Construction Photo Galleries in Arizona
Rieck Construction is a full service building contractor. Please visit our Complete List of Construction Services for more information!