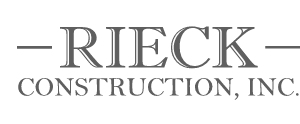 New Home Builder in Arizona
"Building Your Dreams is Our Priority"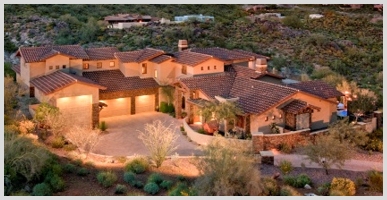 When you build your own home, you have the unique opportunity to ensure every detail is exactly the way you want it. This one of the many ways that Rieck Construction's attention to detail and hands-on approach can help you get the home that you have always wanted.
It is important to note that building a new home isn't just about the blueprints, the building site and interior design choices. Our 30+ years of experience gives us the insight and knowledge base necessary to guide you through every part of this multifaceted process.
Let Us Bring Your Ideas to Life
Our logo states, "Building Your Dreams is Our Priority," and that means we can help you in a variety of different ways. When you come up with an amazing idea and want to see it brought to life, we know where to go and how to get it done! Our in-house interior design team does amazing, consistent and professional work, and we also have access to a full range of other options as well. We work with the top architects and interior designers. These are trusted professionals that we know do innovative work and achieve impressive results.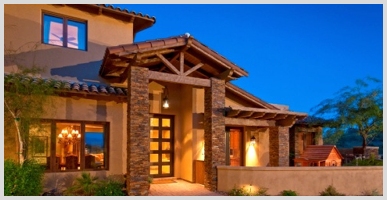 Selecting the Ideal Team to Construct Your New Home
Rieck Construction can act as an experienced conduit to these experienced and capable resources and, in the process, help you take your vision of a new dream home and build it from the ground up. We can take your vision from raw conceptual sketches to full blueprints to a full constructed gem.
You can also depend on our staff and all the professionals we work with to give you honest and insightful input regarding your vision and your project. Building a custom home means working with a wide-array of industry professionals, and Rieck Construction only works with experienced people that we know and trust. In short, we don't simply go with the cheapest bid, as this is not how one builds a rock solid reputation. Instead, we opt to work with partners that we know share our vision to providing the best. Our partners value their reputations as much as we do.
Attention to Detail is Key at Rieck Construction
This level of commitment is exemplified by the fact that owner and founder Michael manages each and every project undertaken. He spends a great deal of time at each job site. A hands-on approach goes hand-in-hand with attention to detail. Our accessibility means that clients only have to pick up a phone in order to get a full progress report and detailed information. Our philosophy is that honest communication is vital for helping you to build the dream home you desire.